Women's Connection Program
Center for Women's Health at South Sound Behavioral Hospital
Helping Women Through Specialized Behavioral Programs
The Women's Connection at South Sound Behavioral Hospital is a behavioral health program designed exclusively for young adult and adult women (18+) to address their issues and needs in a safe, therapeutic environment that promotes growth & development. Our Women's Connection program's goal is to provide women in need with high-quality therapeutic mental health services that assist women in overcoming problems stemming from trauma, depression, anxiety, mood disorders, and substance abuse. Treatment is accomplished through active clinical programming that is offered 5 days a week for inpatients. Cognitive Behavior Therapy (CBT), as well as Trauma-Focused CBT (TF-CBT) and other evidence-based practices, is provided throughout the programming day. Modalities include group therapy and psycho-educational skill groups.
We offer three levels of mental health care: inpatient services, partial hospitalization programs, and intensive outpatient programs.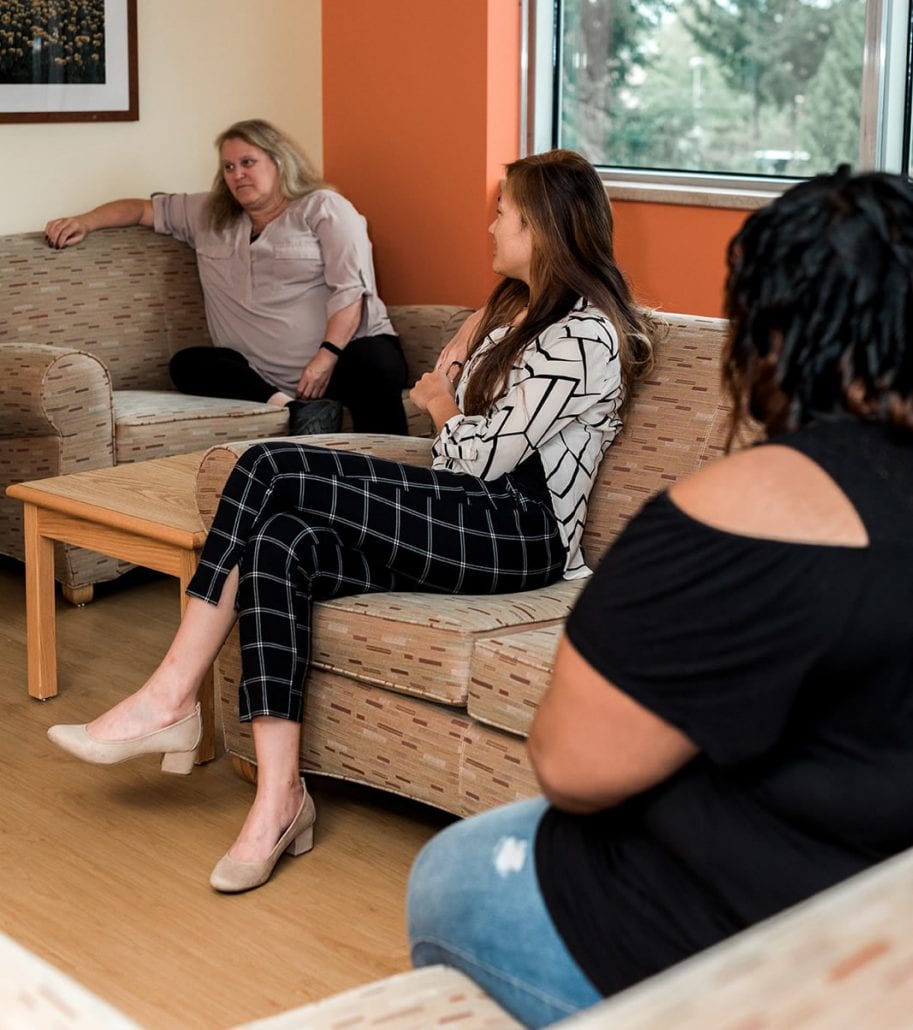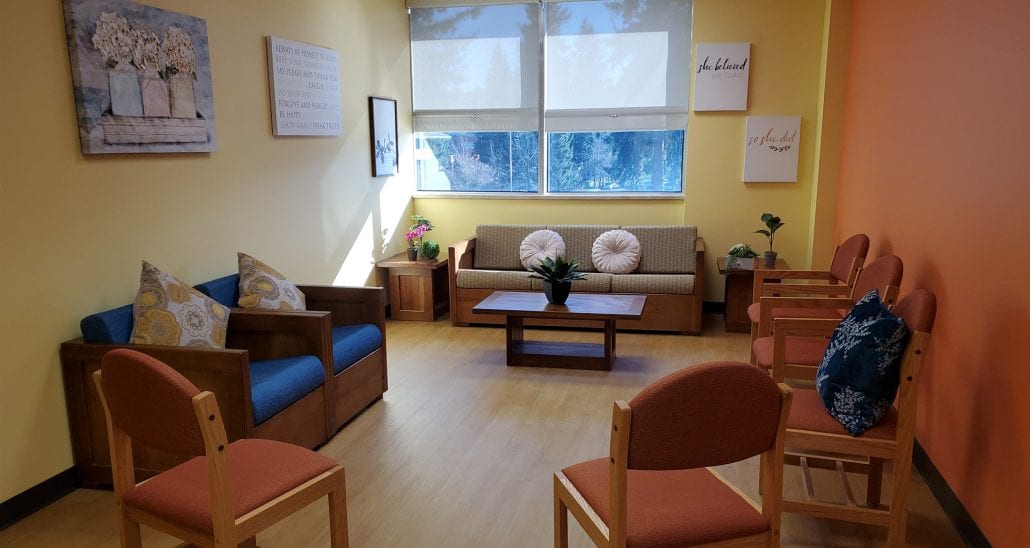 Inpatient Program
At South Sound Behavioral Hospital
Our inpatient treatment program provides 24-hour nursing care and is designed to help our patients stabilize their lives medically & behaviorally. At this level of care they can identify and begin to heal the emotional issues that trigger symptoms, and develop coping skills needed to prevent relapse.
South Sound Behavioral Hospitals Women's Connection Program focuses on, but not limited to the following:
Female-only groups allowing women to bond and know they are no longer alone in their mental illness or addiction
Trauma
Promotion of building trusting relationships
Conflict resolution
Women Empowerment
Diversity & Inclusion
Self-esteem, co-dependency, guilt/shame, perfectionism, depression, domestic violence, etc.
Relapse-trigger prevention and recovery plan
Addiction
Self-Harm
Mood Disorders
Bipolar Disorder
Depression
Anxiety Disorder
Obsessive Compulsive Disorder
Panic Disorder
Postpartum Depression
Post-Traumatic Stress Disorder (PTSD)
Social Phobia (or Social Anxiety Disorder)
The treatment team at South Sound Behavioral Hospital works closely with each patient to create a plan that will continue to work for the patient after she has left the Women's Connection program. Our professional staff will work to set realistic goals during treatment, continue communication with outpatient therapists, physicians, and counselors as needed, and establish outpatient contacts and appointments prior to discharge. We also assist patients and their families in locating appropriate 12-step meetings, support groups, and other needed treatment or supportive services in their communities. Patients who successfully complete treatment will be invited to continue in our Aftercare Program.
If you or a loved one is in need of help, call us at (844) 949-8888.
IN NEED OF IMMEDIATE MENTAL HEALTH CARE?
Call now, we can help!
Toll-free: