South Sound Behavioral Hospital offers FREE Assessments 24/7, call us toll-free at
Opened in 2019, South Sound Behavioral Hospital is a state-of-the-art mental health facility located in Lacey, Washington. Our licensed professional team has treated thousands of individuals struggling with mental health and co-occurring disorders. Our goal is simple, be an ally to those in our local community in need of mental health treatment. To help accomplish this goal, we provide mental health assessments 24/7, at no charge.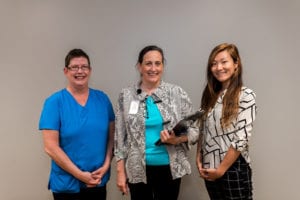 You can come in 24/7 for a free, confidential assessment with a behavioral health professional.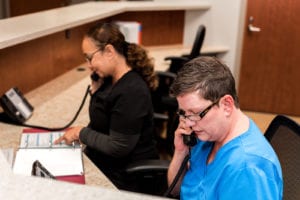 Learn about South Sound and our upcoming events.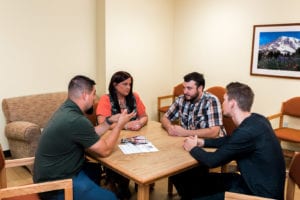 Apply for our open positions and learn more about the benefits of working at South Sound Behavioral Hospital
South Sound Behavioral Hospital

is a behavioral hospital that provides specialized acute care for behavioral health and addiction treatment.
Currently, South Sound Behavioral Hospital provides specialized, evidence-based Psychiatric Inpatient and Intensive Outpatient treatment for adults. All programs are designed to meet our community's needs.
When you're ready, we provide a no-cost mental health assessment 24 hours, seven days a week.