For Health Care Professionals
Partnering with healthcare providers across Washington State
WE VALUE PARTNERSHIP
Our values include partnership and teamwork. We extend this to the providers and professionals in Washington State to help us offer the best continuum of care for our patients. We know the hospital is the first step in a patient's journey to wellness and recovery and we need your help to provide the best after care for our patients.
SSBH REFERRAL PROCESS GUILD
HOSPITALS AND RESIDENTIAL TREATMENT PROGRAMS
•
Call Intake and start a telephone referral
Phone: (360) 764-8400 or (844) 949-8888
•
Fax provider's history and physical (medical clearance), labs, social worker note, face sheet, insurance information, verification of benefits
Fax: (360) 764-8379
•
Our staff will present client information to our provider for psychiatric inpatient admission
•
Our staff will call back with an acceptance or a declination
•
If accepted as a direct admit, client will present to Intake for an intake assessment and admitted to appropriate program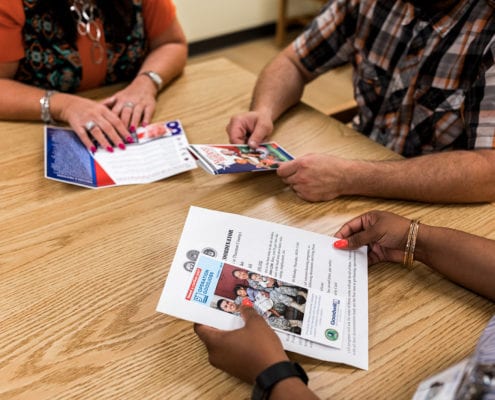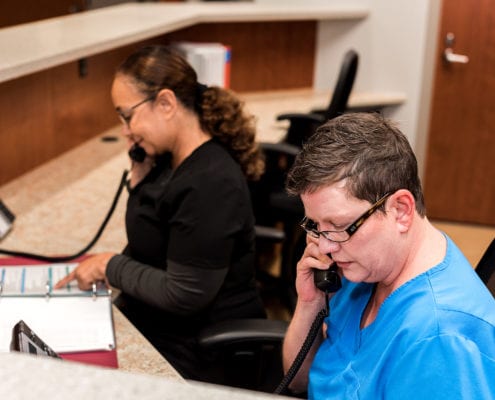 OUTPATIENT OFFICES OR PROGRAMS
•
Client or office makes an appointment with our intake office for an assessment. During this call our staff will collect information about demographics, reason for assessment and insurance information
•
Fax a recent physical, provider note, or statement of concerns if available (not required)
Fax: (360) 764-8379
•
Client comes to South Sound Behavioral Hospital for appointment
•
Our staff will use an assessment tool to determine if client meets criteria for inpatient or outpatient treatment
All admissions, both inpatient and outpatient programs, require the approval of our psychiatrist or psychiatric nurse practitioner.
COMMUNITY OUTREACH
We have community liaisons whose sole responsibility is to help you, the professionals we partner with, and be available to provide education about our programs and services. After all, the community liaison team works for you, the community, as well as the hospital. If you have any questions about the hospital and the services we provide, please contact our Director of Business Development at (844) 949-8888.