About Us
South Sound Behavioral Hospital
South Sound Behavioral Hospital opened its doors in July 2019 as one of the leading secured psychiatric inpatient facilities in the Pacific Northwest. Our facility has nine-units equipped with a 108-psychiatric inpatient bed that offers acute mental health stabilization, detox, and co-occurring treatment. South Sound Behavioral Hospital aims to serve those in need of behavioral health intervention to reclaim control of their lives. Our standards of dedication to providing excellent and comprehensive counseling in an environment beneficial to treating each individual with integrity and respect sets us apart.
South Sound Behavioral Hospital is conveniently located 49 miles south of Seattle-Tacoma International Airport and 12 miles south of Joint Base Lewis-McChord in Lacey, Washington, only minutes off of I-5. South Sound Behavioral Hospital is an in-network provider with most insurance.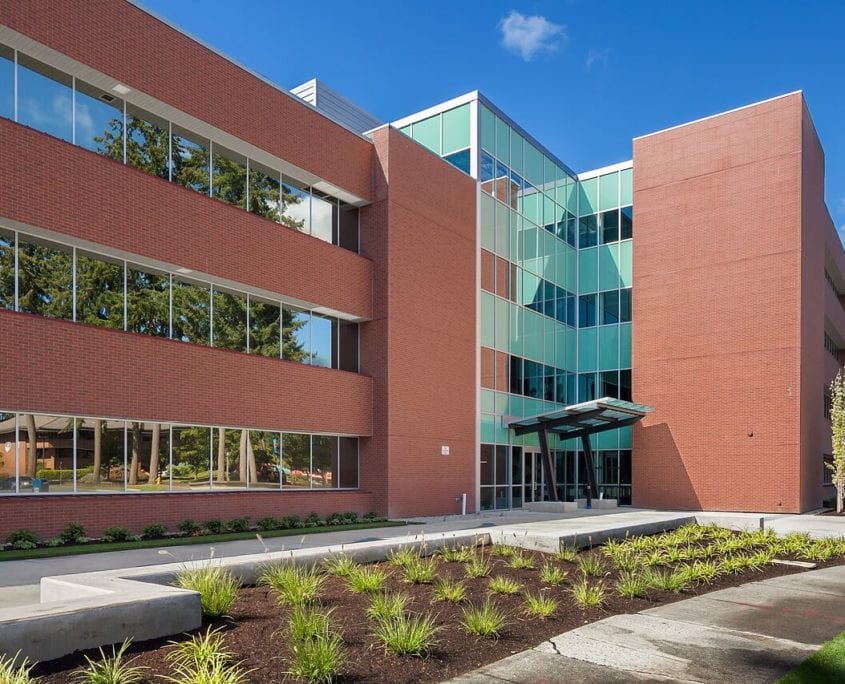 24/7 Crisis Assessment
A Master's level clinician will provide a comprehensive mental health assessment at no charge.


Adult Inpatient Psychiatric Program
Serves all adults ages 18 and over with acute mental illness symptoms who require a welcoming therapeutic environment to support their recovery from acute mental health conditions.
Treatment plans are designed to accommodate each patients' individual needs. Our therapists take a collaborative approach with patients to ensure set goals are personalized and effective.


Adult Inpatient Intensive Care Unit
Serves all adults ages 18 and over with intense acutely disturbed mental illness symptoms, which require a higher level of care utilizing a therapeutic approach, which enhances the recovery environment.


Adult Inpatient Dual Diagnosis
This program provides a structured, safe environment for those individuals who are in crisis. Feeling alone, overwhelmed, and lost the ability to comprehend reality.


Treatment Plans
We specialize in evidence-based, research-supported treatments provided by compassionate mental health professionals. They have extensive experience working with those struggling from PTSD, trauma, Bipolar, addiction, co-occurring disorders, and mood disorders. We have an outdoor courtyard and newly equipped gym for patients to work out five days a week, Tai Chi, Yoga classes, and recreational therapy, including music and art therapies.
What we put into our bodies is an essential aspect of treatment. South Sound Behavioral Hospital offers a nutritional program directed by our experienced dietician. The beautiful collaboration of the dietician and on-site chef results in a complete dietary program.


Partial Hospitalization Program
This program provides outpatient therapeutic and educational sessions organized at various levels of intensity and frequency. The Partial Hospitalization Program is for persons experiencing mental or behavioral health conditions that do not necessitate residential or inpatient care. The program functions as an alternative to inpatient care or as transitional care following an inpatient stay.


Intensive Outpatient Program
The Intensive Outpatient Program provides similar clinical services as the Partial Hospitalization Program with less frequency.
The model of our program at South Sound Behavioral Hospital ensures the highest level of care and safety for patients in a time of instability. We are committed to maintaining the consistency and compassion our patients deserve through evidence-based therapeutic methods to support each patient's individualized recovery.
IN NEED OF IMMEDIATE MENTAL HEALTH CARE?
Call now, we can help!
Toll-free: