Lacey, WA—May 10, 2021—South Sound Behavioral Hospital, a leader in behavioral health care in The South Sound, announced that Terrance "TJ" O'Reilly has been named Chief Executive Officer.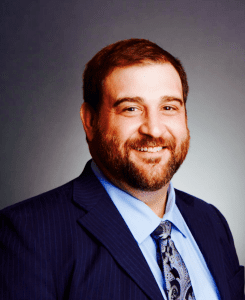 O'Reilly's appointment is a clear reflection of the hospitals' current state: ready to take on the future in behavioral health and focused to provide the best patient care for the community. South Sound Behavioral Hospital is poised for significant expansion in treatment offerings and excited that TJ's unique experience in developing effective programming will help the community receive quality care.
O'Reilly served as Chief Executive Officer of Dallas Behavioral Healthcare Hospital, located in DeSoto, Texas, and has held executive leadership roles at Haven Behavioral Hospital of Frisco and multiple Universal Health Services "UHS" residential treatment centers. During which time, O'Reilly focused on improving patient satisfaction, implementing programming, and improving quality compliance.
O'Reilly also served on the Dallas Behavioral Health Leadership Team, the DeSoto Economic Recovery Advisory Task Force, and the North Star Collaborative.
"Our goal is to teach our patients the skills needed to maintain a healthy productive life through our Trauma Informed Care Programming", said O'Reilly.
As CEO, O'Reilly will lead South Sound Behavioral Hospital's efforts to be a community partner, provide quality patient-centered care, and improve the well-being of each client served.
O'Reilly obtained a Bachelor of Arts in Psychology from the University of Montana in 1999. He became licensed as a registered nurse in 2011. O'Reilly went on to complete his Master's in Business Administration from Franklin University in 2013.
About South Sound Behavioral Hospital
South Sound Behavioral Hospital is a behavioral health hospital with a primary focus on mental health, located in Lacey, Washington. The facility currently offers a 108-bed Adult Inpatient Mental Health Program, a Women's Program, and Adult Intensive Outpatient Program. This spring the hospital will be expanding treatment offerings to include a Withdraw Management Program. The goal is to be an ally to those in our local community in need of mental health and substance use treatment. To help accomplish this goal, we provide mental health assessments 24/7, at no charge.
For additional information on South Sound Behavioral Hospital, please contact Director of Business Development, Nicole Green at (360) 338-1318.
https://www.southsoundbehavioralhospital.com/wp-content/uploads/2021/05/TJHeadshot.png
1518
1242
eSkyCity
https://www.southsoundbehavioralhospital.com/wp-content/uploads/2019/01/South-Sound-Logo_final-e1548873112220.png
eSkyCity
2021-05-10 16:55:03
2021-05-10 18:49:26
Terrance "TJ" O'Reilly Named Chief Executive Officer of South Sound Behavioral Hospital