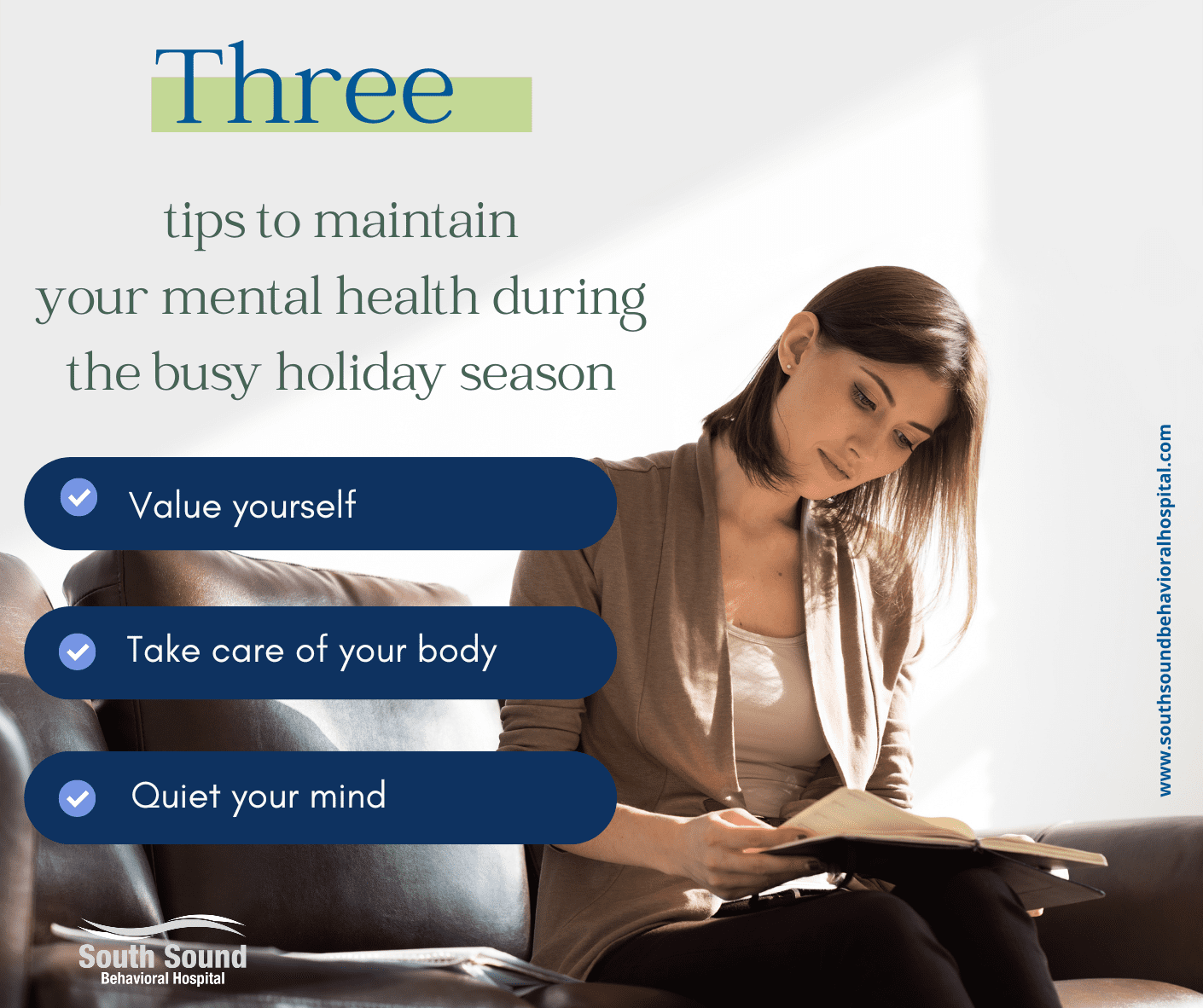 Have you experienced burnout, overwhelm, and gotten to the point of not feeling you're at your best? We've all been there — but it's important to understand why balancing both your mental health and work is important, especially with the upcoming holidays.
To begin, you must value yourself more than anything else. Make sure that you are aware of your own stressors and identify when you start to notice them creep up. Incorporate time for yourself daily, monthly, and yearly, so you are getting the balance you need. While that can be easier said than done this time of year, it's essential to prioritize yourself, too!
The need to reset is a real thing, and at some point, you just need to retreat and spend time connecting with yourself. It will be a benefit to you and your loved ones.
Resetting is important because you can focus and be more productive when you have a clear mental space, are present, and not stressing about other aspects of your life. When your mind is clear, you are more intentional about what's in front of you.
While it can be tough to set boundaries at work, here are some things you can do to make it easier:
Get yourself organized and use time blocking. Determine your daily goals and then plan and map out your responsibilities. It lets you know how much wiggle room and bandwidth you have to take on more. If you are organized and in control of your day by using time management tactics, it allows you to be realistic about what you have going on and what else you can take on.
It's okay to say no. If you have too much, that is when things become overwhelming, and things slip through the cracks.
While you can get things done well and quickly, sometimes you are given more work. Be transparent about what's currently on your plate and offer alternative times that you can be available to help. If you are always saying yes or being available, you are taking on more pressure and doing too much. It's important to set the boundaries early on and give alternative times for when you can assist.
This holiday season, be intentional about balancing your mental health and self-care priorities!
https://www.southsoundbehavioralhospital.com/wp-content/uploads/2022/11/Copy-of-Abstract-Shapes-Modern-Inspirational-Quote-Facebook-Post-1.png
1182
1410
eSkyCityDEVQA
https://www.southsoundbehavioralhospital.com/wp-content/uploads/2019/01/South-Sound-Logo_final-e1548873112220.png
eSkyCityDEVQA
2022-11-20 02:44:24
2022-11-20 02:44:24
Balancing Your Mental Health and Work